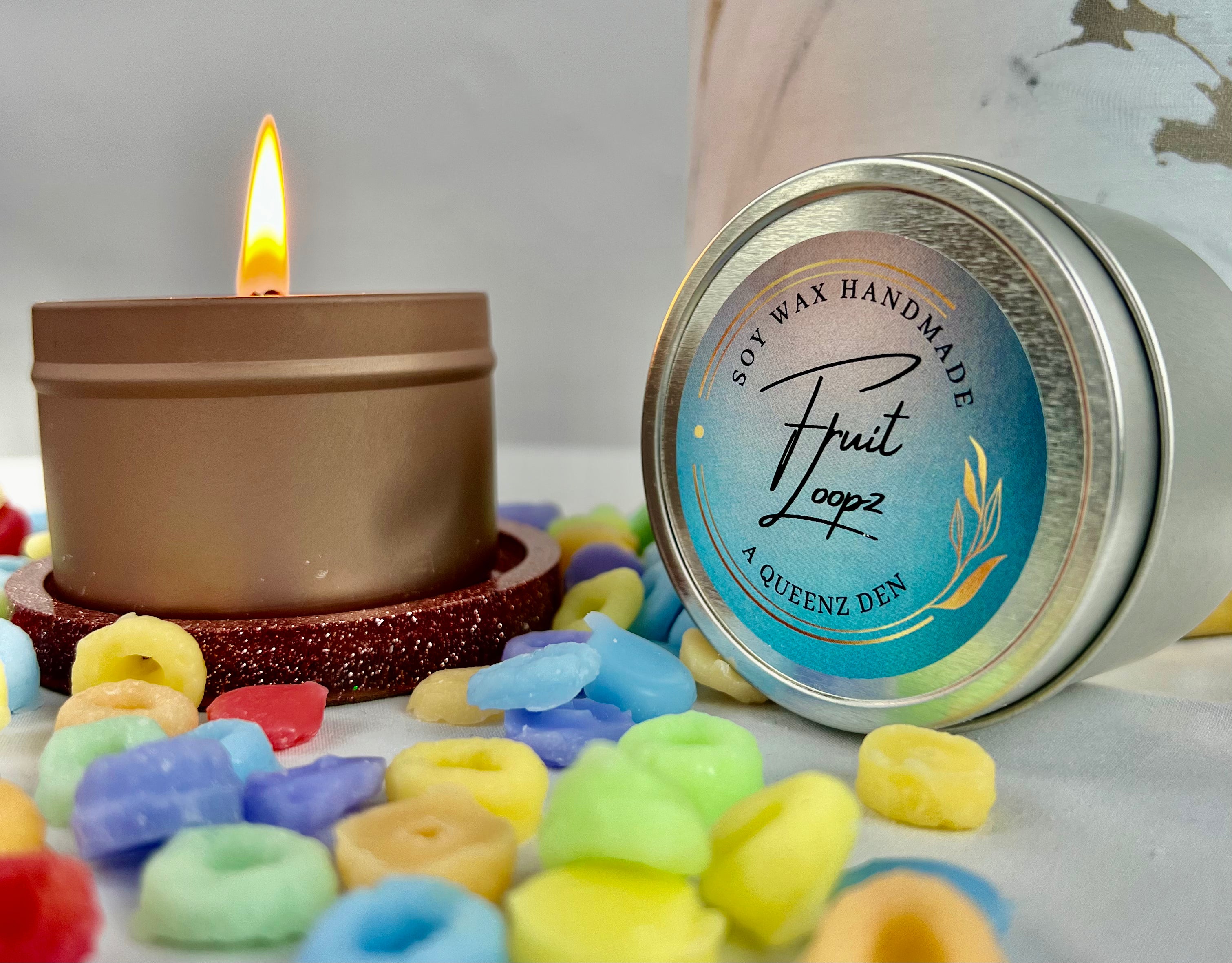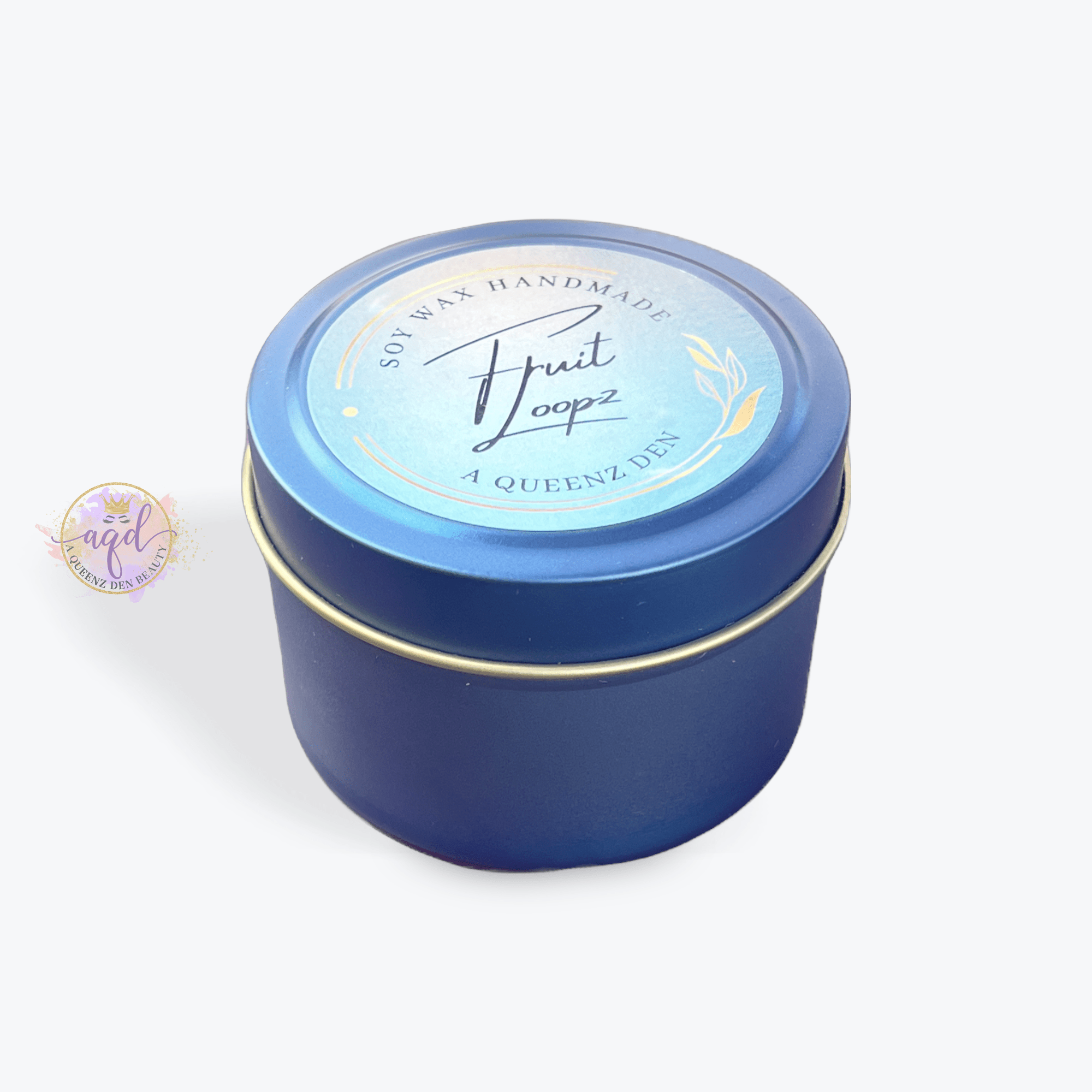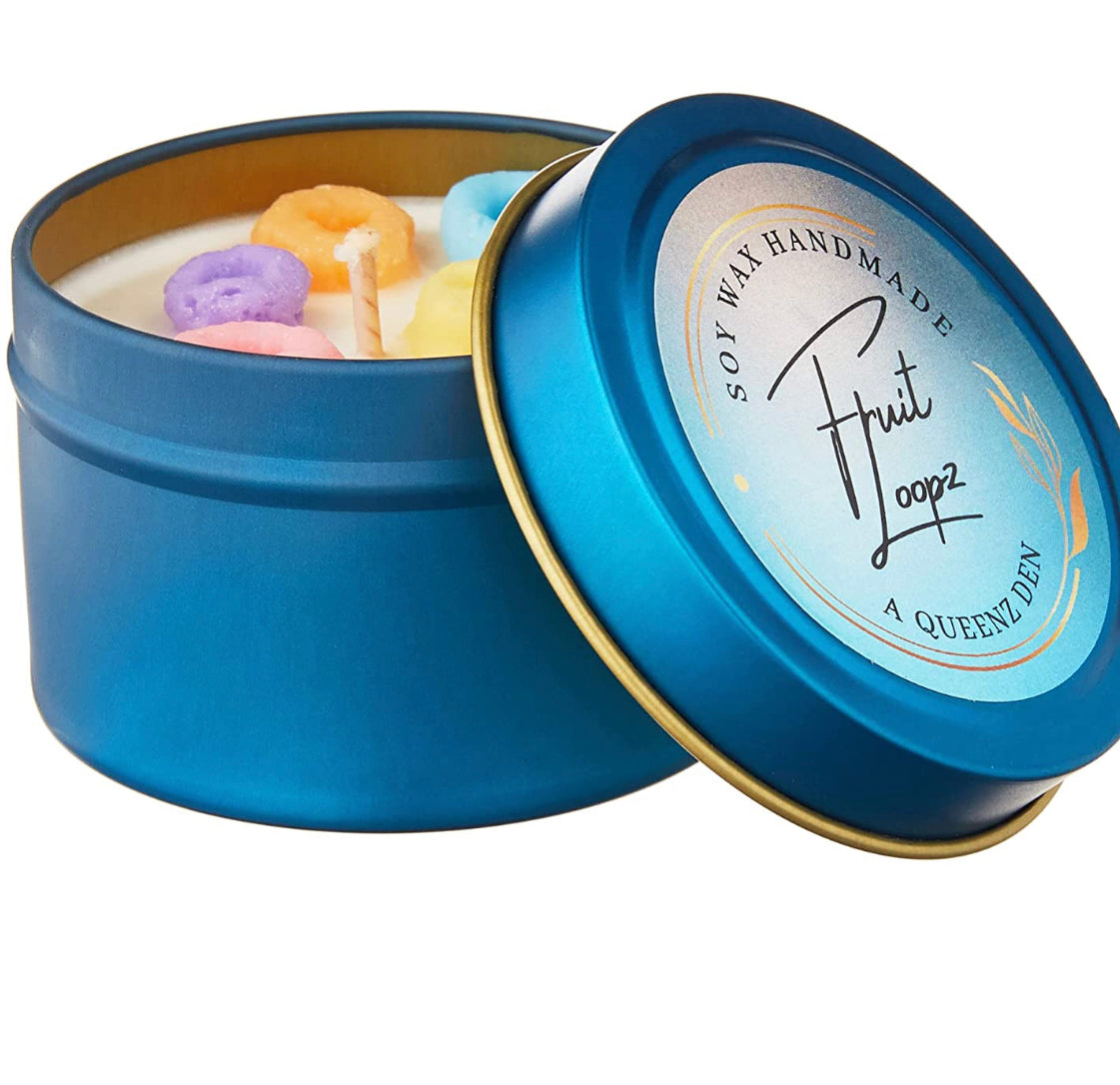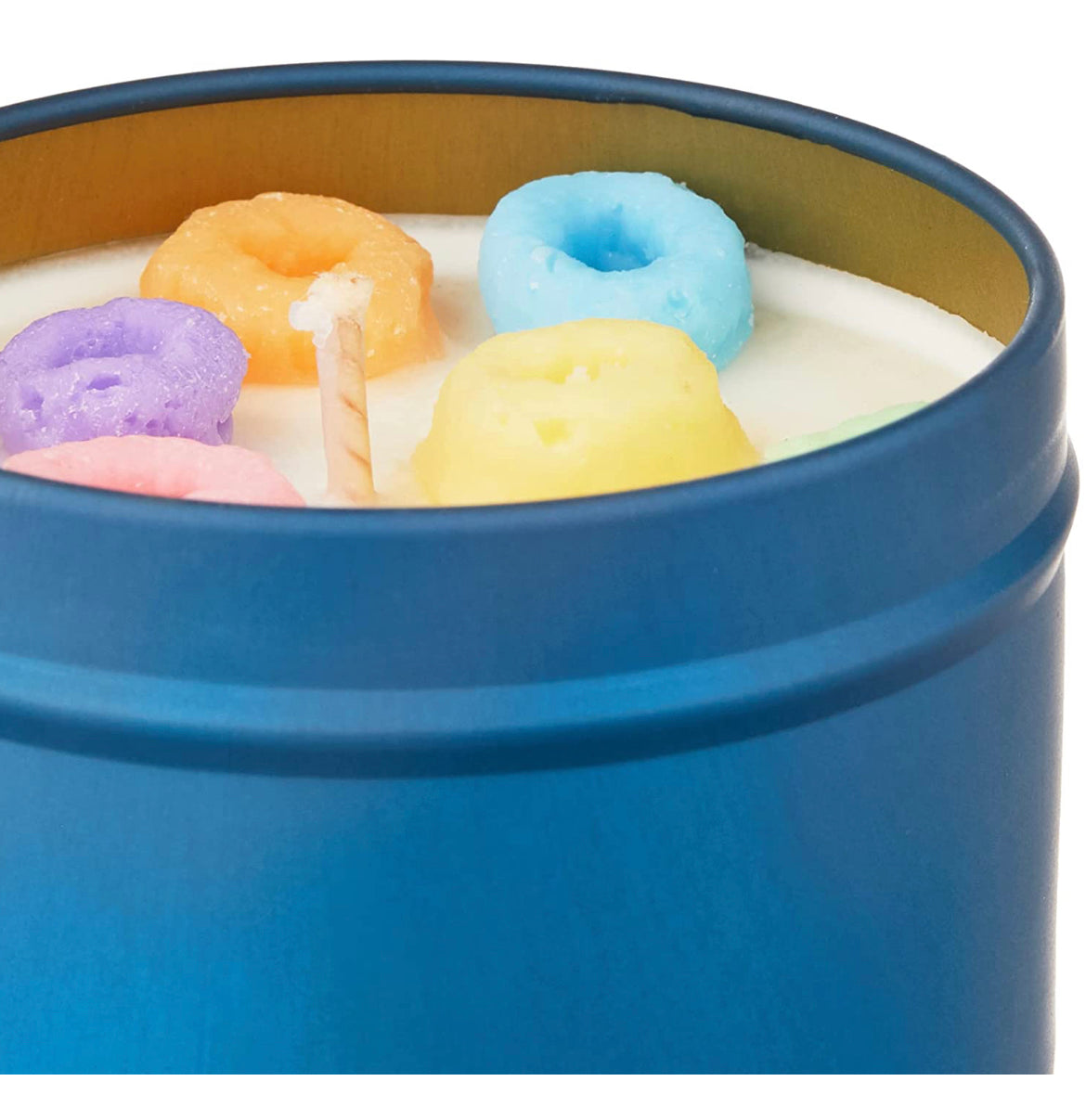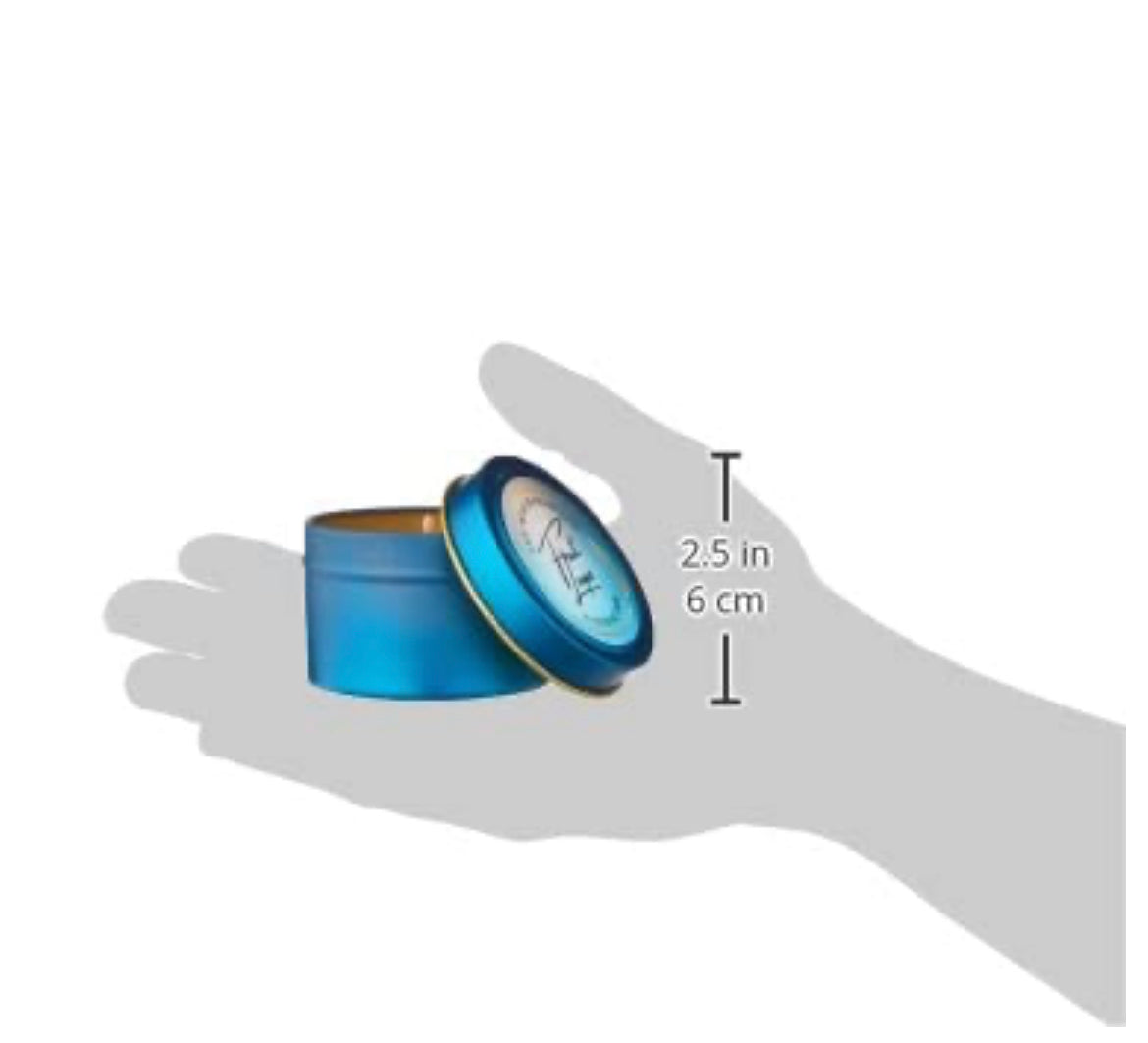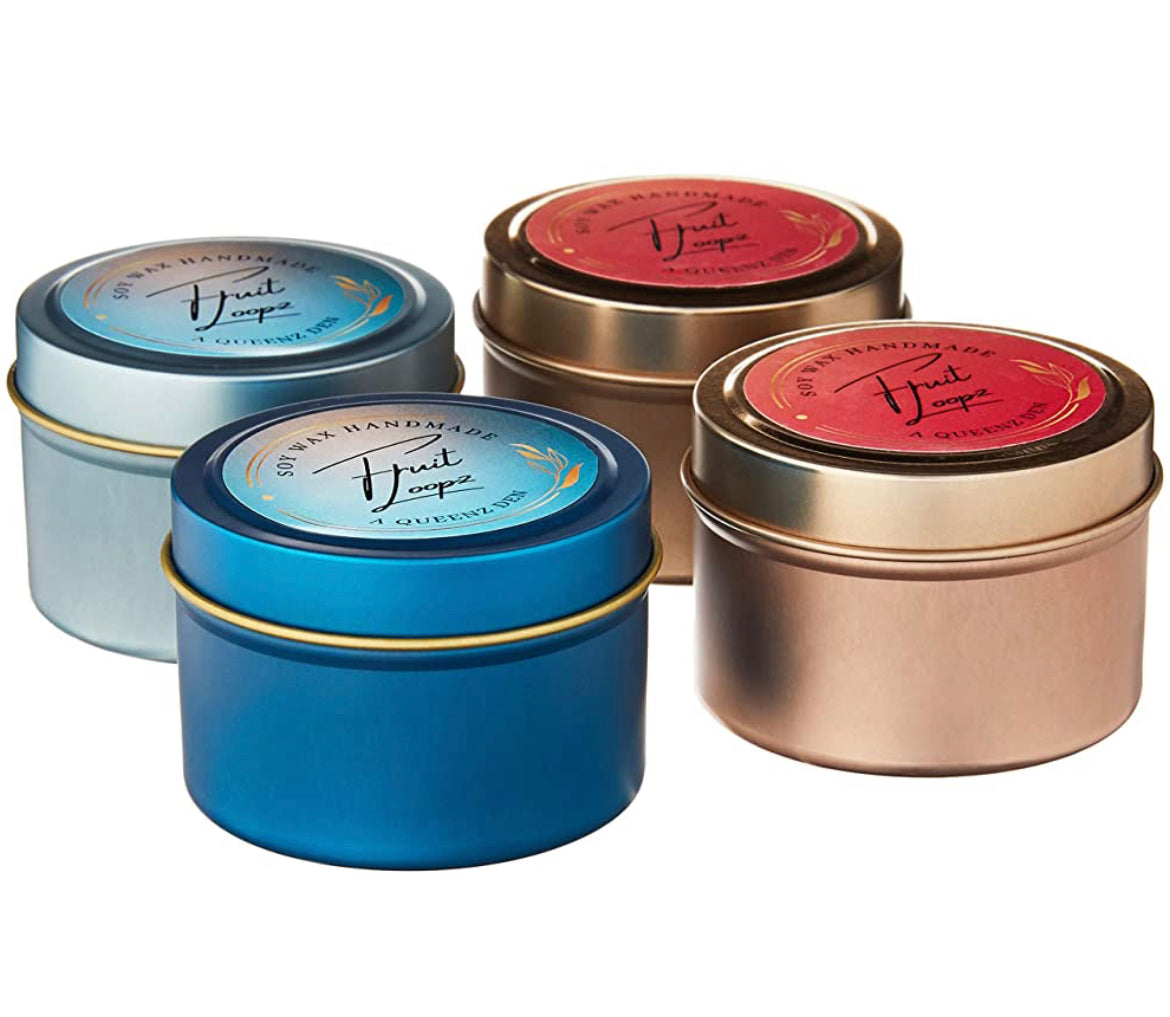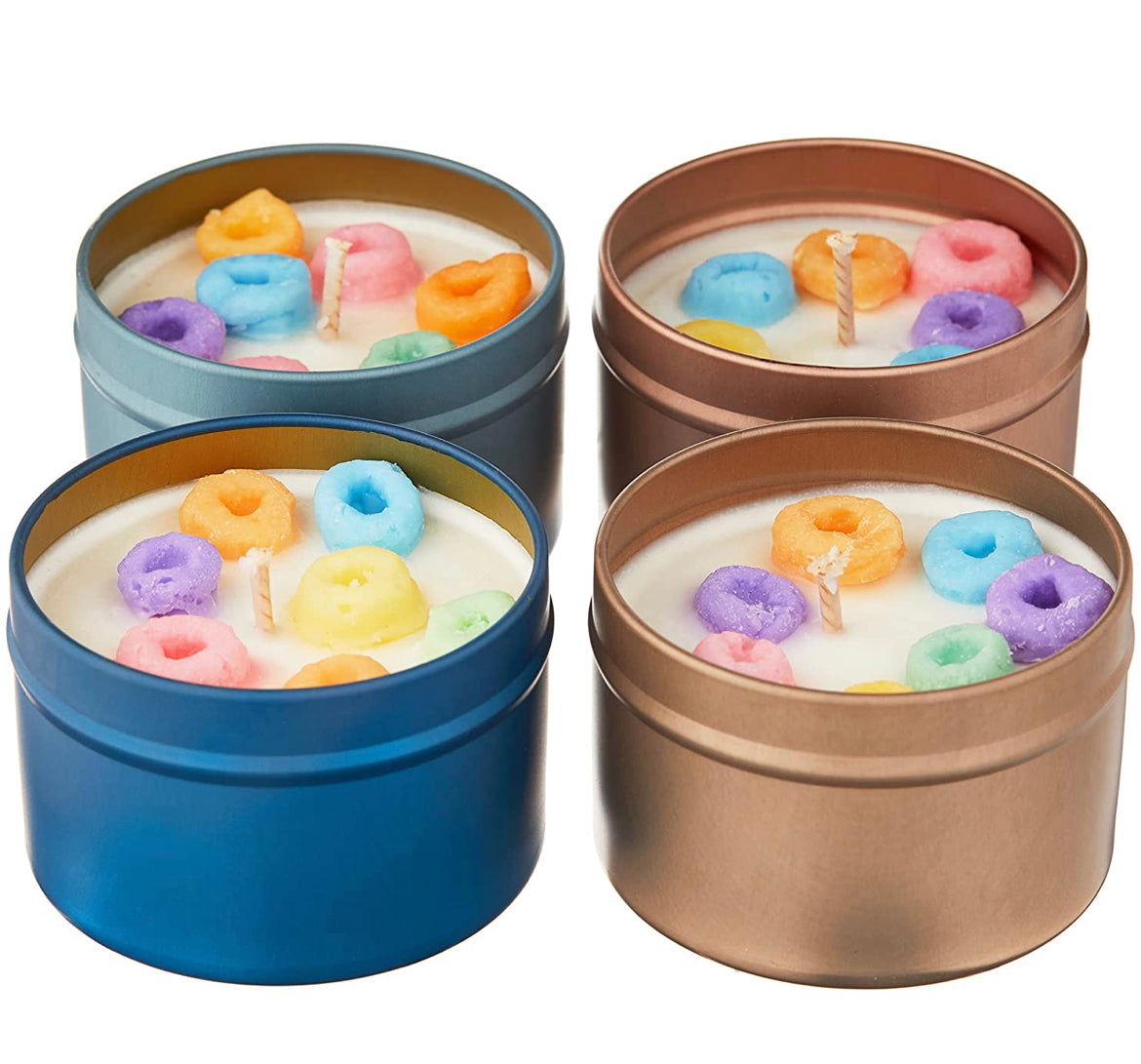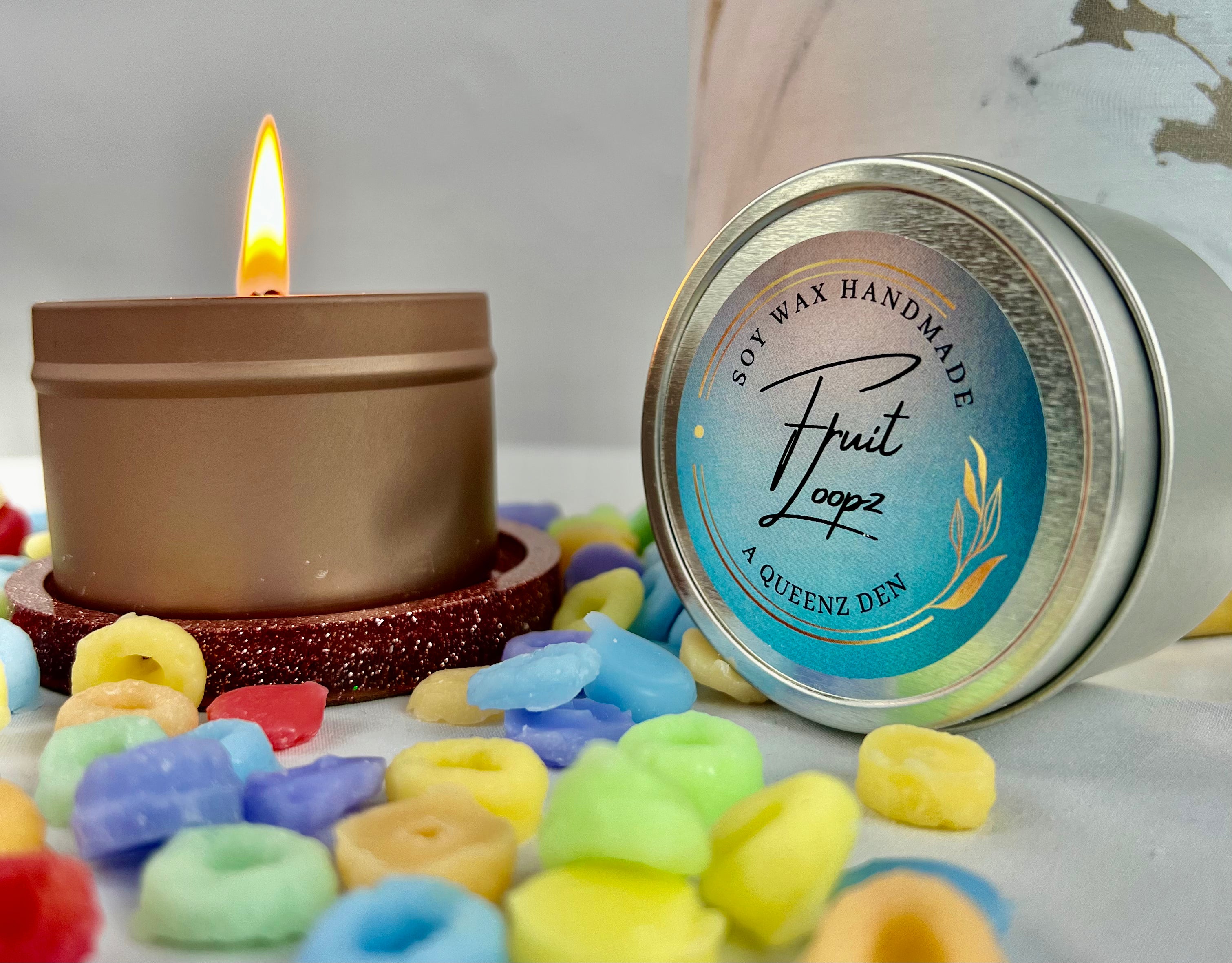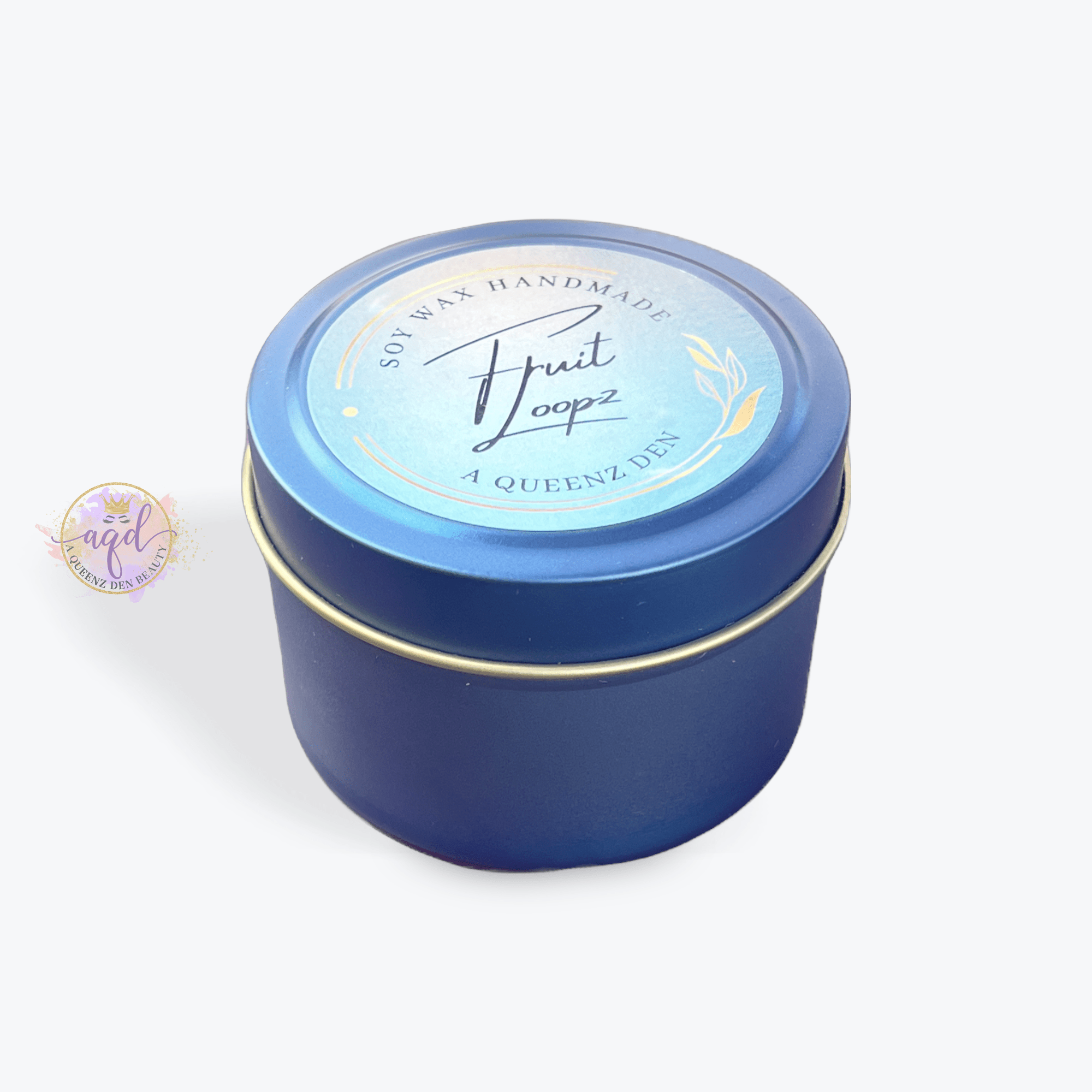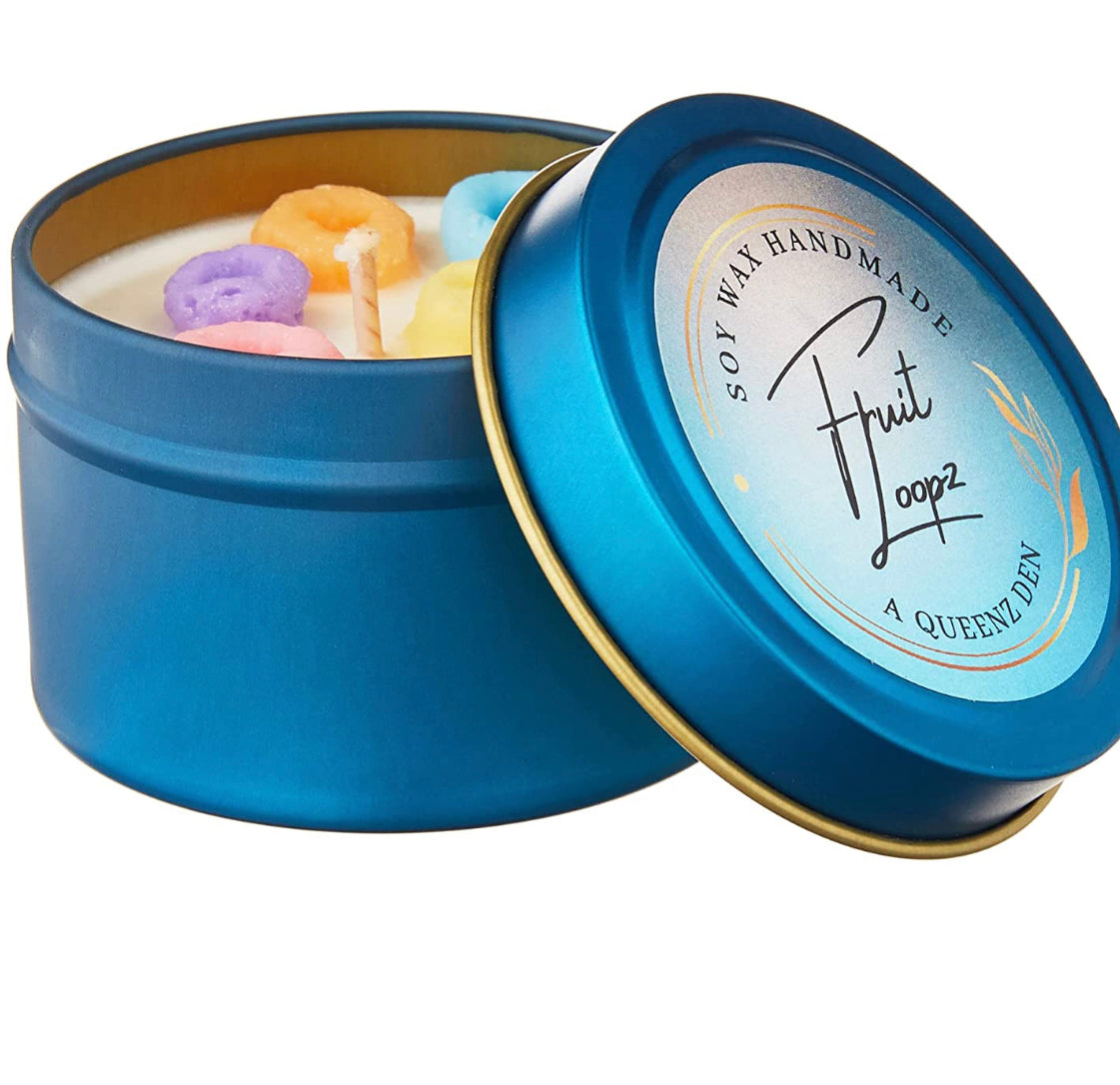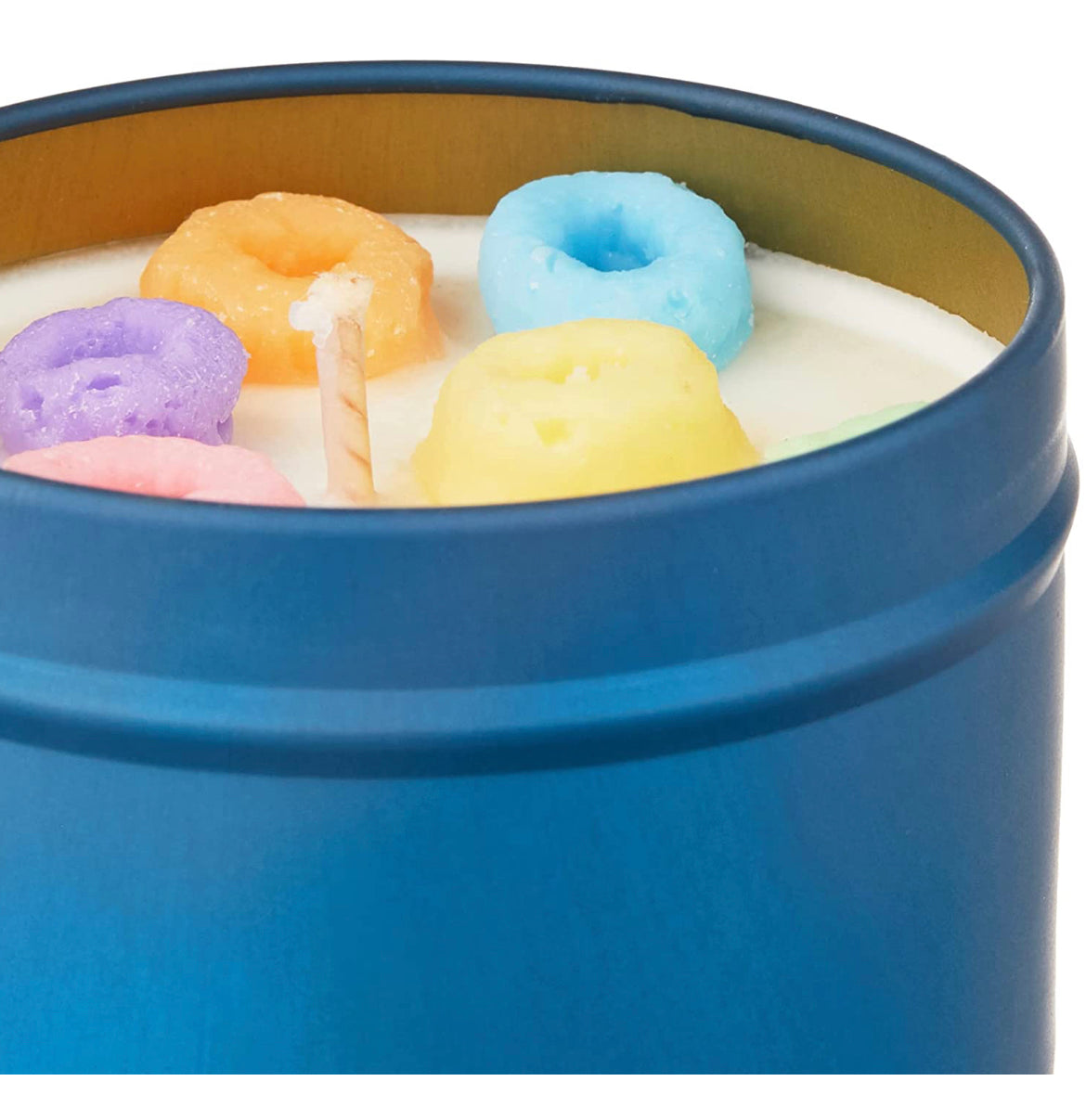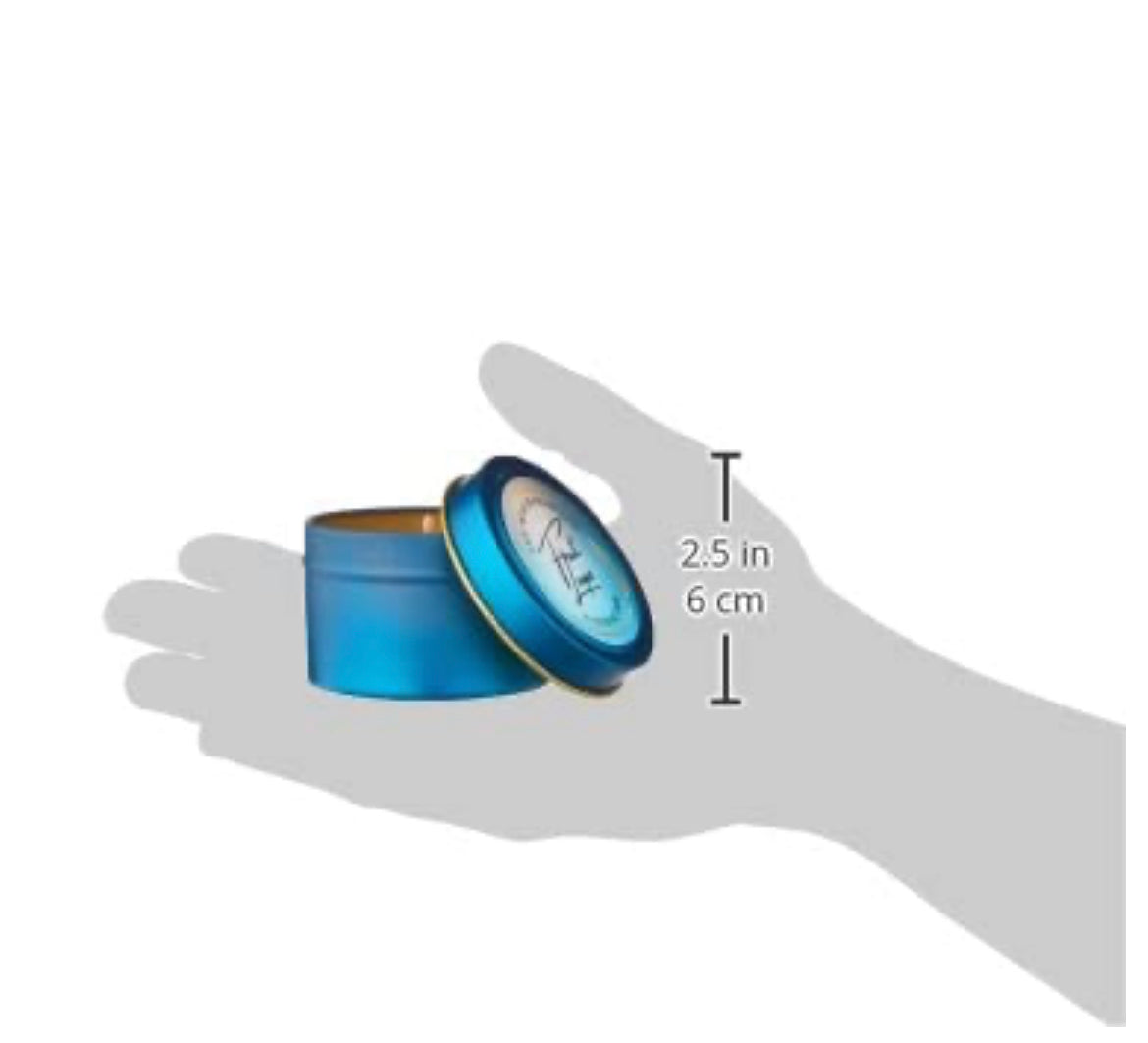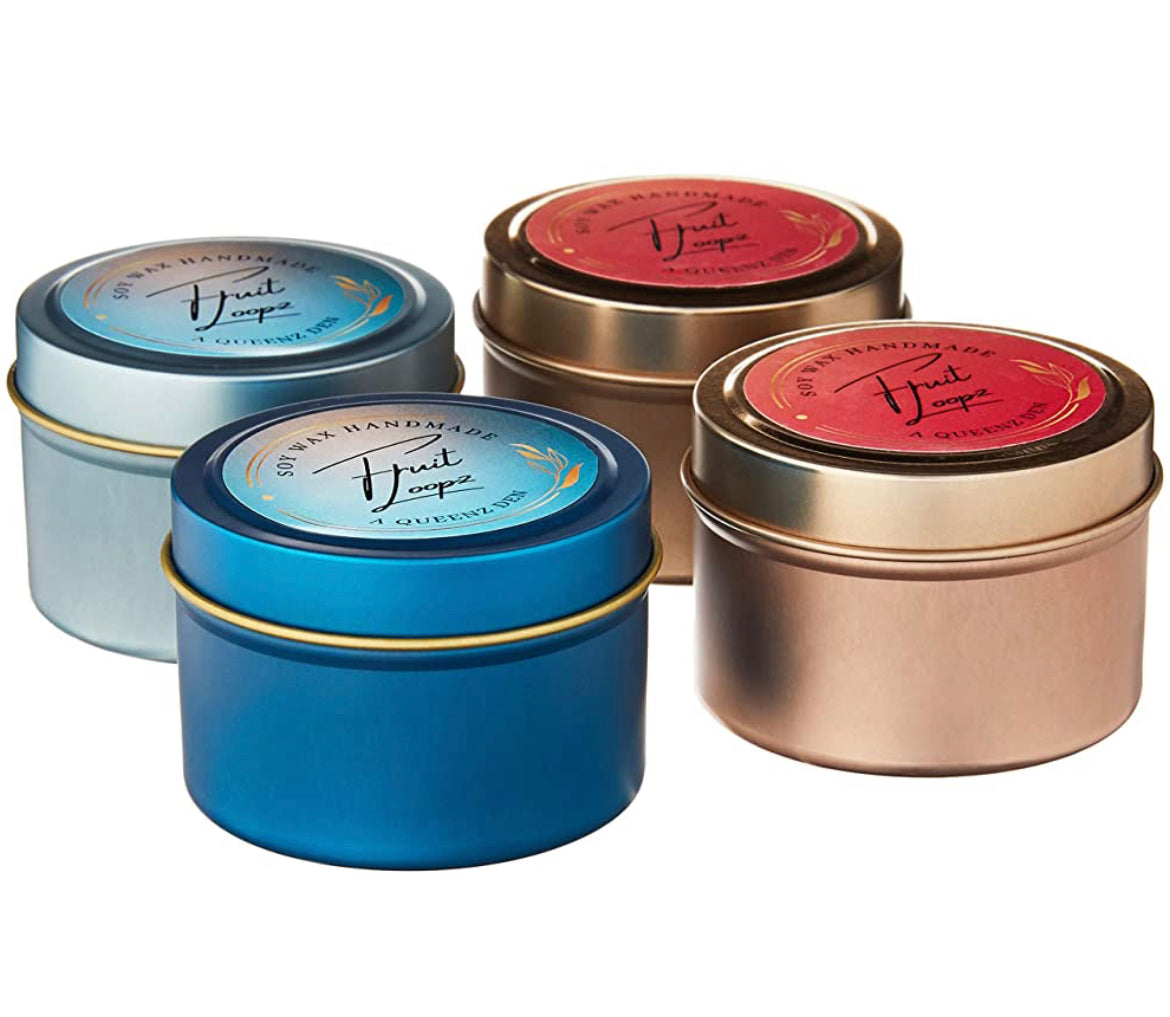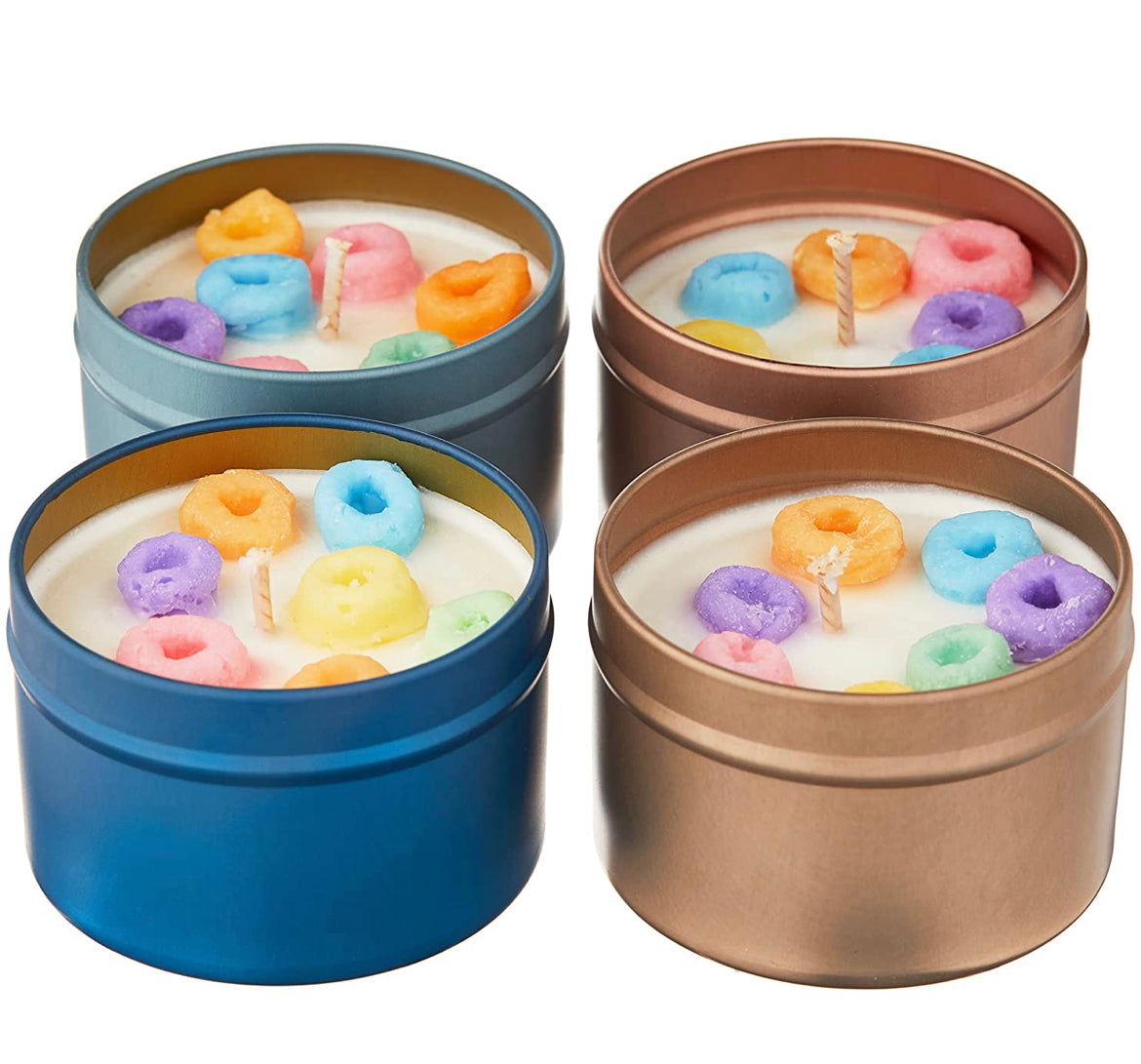 100% Soy Wax Candle- Fruit Loopz Candle- Highly Scented
This 100% Soy Wax Candle is an excellent choice for those seeking long lasting, highly scented candles. The natural properties of soy wax offer a clean, slow burn, while the rich scent of the Fruit Loop candle will fill any area with a pleasing aroma. 
The Fruit Loopz Cereal Candle is a best seller. We often like to say, as soon as you smell our candle- it's instant childhood nostalgia. Enjoy a naturalistic experience with this premium candle.
 The Fruit Loop embeds are also made of Soy Wax, so please don't try to eat them (you'll be tempted).